Rosemary Dukelow was eight months into a solo, round-the-world trip when she boarded a cargo ship bound for Savannah, Georgia, in January 2011 – as the ship's sole passenger. Up until that point, she had been a fixture at Internet cafes, constantly checking itineraries and updating the blog she kept to chronicle the trip.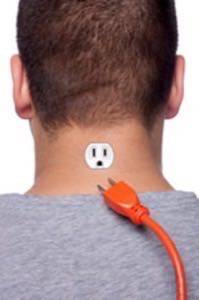 But once she boarded the Cap Cleveland in New Zealand, she found herself in a situation some of us dream of, and some of us dread: Dukelow was completely cut off from her online world for weeks at a stretch.
"If you have to go somewhere remote because you're addicted to technology, that's one way to do it. But it's missing the whole reason to travel." – Sheri Wallace, editor of Road Trips for Families.
"There is very little to do aboard a cargo ship besides watch the sunset and sunrise, read, and walk on deck. The crew is not in the business of entertaining the passengers, so the guests are left to find things to do on their own," she said. "Until the time I boarded the cargo ship in New Zealand, it was very important to stay connected, to make plans for the next part of the trip, and to update my blog."
If the thought of a month with nothing but dead-tree books and dolphins makes your stomach tighten and your hand move to your pocket to make sure your smartphone is still safely in reach, you're not alone. But travel agents say they're seeing an uptick from people who are specifically looking for vacation destinations where they can – or will be forced to – break their electronic tethers.
Getting There Is Half the Effort
On Sunday, the Boston Globe ran an article with the 10 best vacation destinations to unplug. The article highlighted out-of-the-way destinations or places that are specifically marketing to guests the chance to "recharge everything but their electronics."
And that may be the key to unplugged travel: It doesn't just happen. You have to make plans and an effort to be gadget-free these days. And even when people plan a vacation specifically to unplug, many want contingencies for that "just-in-case" scenario. Alan Feldstein owns Infinite Safari Adventures and says access of some sort is important to a lot of his customers.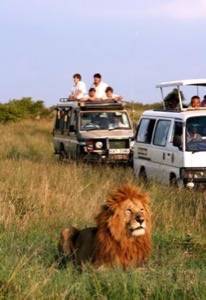 "I always tell them that you can receive calls and emails on your phone out in the bush, but it is expensive and you will find that you are not really going to want to," he said. They feel calm that they have that electronic lifeline, but then the most amazing thing happens. They find that once out on safari they didn't really want to check their email on their phone, send texts and they do not need to be connected – the world continues to exist without them being 'plugged in' all the time."
Steve Davis of the San Francisco-based online travel agency CruiseWise said even traditional cruises can impose steep costs for passengers who want to be connected, but many take comfort in knowing they can make a ship-to-shore call in an emergency. He said the company has seen a steady increase in inquiries from customers about cell phone reception and Internet access over the past few years.
"The limited internet and cell phone connectivity found on most cruise vacations is [often] seen as a plus. It's an opportunity to truly disconnect," Davis said. "One New York banker sighed audibly when I told him he wouldn't be able to rely on constant internet access – he was thrilled to be totally unplugged for the first time in two years."
Try Gadget Brown Outs, Not Black Outs
If you're not ready to completely unplug for a week, a long weekend, or even a Sunday morning, most experts recommend at least setting aside some time to be disconnected. Vacations can often be a good time to try a break from gadgets, because travelers are not in their usual routine and presumably have distractions to keep them offline.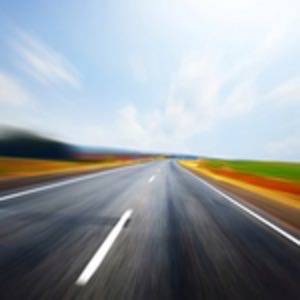 Sheri Wallace, editor of Road Trips for Families, said the types of road trips she takes with her husband and children by default force a lot of offline time. But she and her husband both work remotely, so cutting the tether completely is impossible.
"We travel unplugged — sometimes for a month at a time or more," she said. "We do catch up in the evening or early in the morning while the kids are sleeping, but the day is spent just roaming around with the family – back roads, hours without cell service."
Wallace suggests the key is to keep busy and make the trip to and from a destination part of the experience.
"Whenever I do an interview about the topic, it's like I said I starve the kids when I suggest that the DVD in the back seat is hurting more than helping. But… watching one movie after another just fosters the 'are we there yet?' mentality," she said. "If you have to go somewhere remote because you're addicted to technology, that's one way to do it. But it's missing the whole reason to travel."
Images courtesy of Shutterstock.